Opening Hours
Mon - Fri

8.00am - 7.00pm

Sat

9.00am - 5.00pm

Sun

10.00am - 3.00pm
Phone
(08) 8265 3399
Address
1340 North East Road, Tea Tree Gully, SA 5091
About Us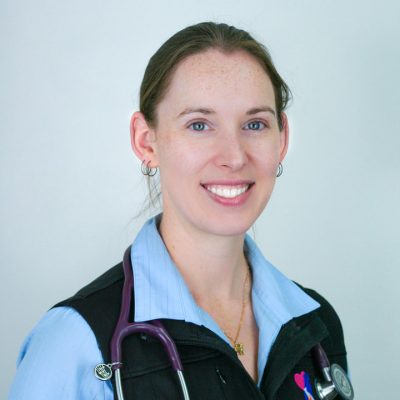 Adelaide Acupuncture Vet operates within the Tea Tree Gully Veterinary Hospital.
Dr Nicole Taylor is certified in veterinary acupuncture through the International Veterinary Acupuncture Society (IVAS).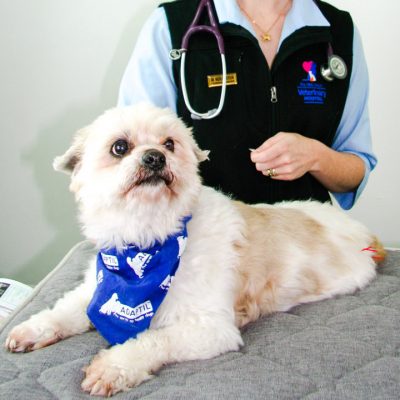 Dr Nicole graduated from JCU Vet School in 2011 and sparked an interest in acupuncture from 4th year. 
In 2014 she did an introductory course and has since completed her full IVAS certification in 2017.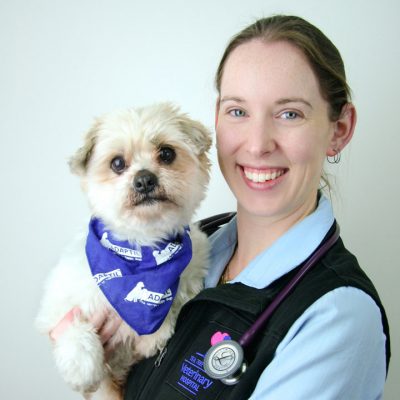 Dr Nicole is passionate about using all methods available to help her patients, particularly geriatrics and those suffering with arthritis.
Why Choose Acupuncture?
Acupuncture can be used to treat a variety of conditions including: 
Arthritis
Musculoskeletal pain
Spinal Disease
Inflammatory Diseases
Vestibular Disease
Behavioural Disorders. 
It is a chemical free method of treating disease and disharmony in the body.
How does it work?
Acupuncture works by altering fascial planes and stimulating nerve pathways that travel through the spine and reduce the transmission of pain signals. 'Feel good' signals are also released in the spine and brain which also further the pain relief and have a relaxing effect. The local stimulation also promotes healing.
In terms of Traditional Chinese Medicine, acupuncture works by stimulating points on meridians or channels which represent patterns of 'energy' flow or 'Qi' (pronounced chee).
What happens in a session?
A padded mat is used on the floor or table for the pet to lie/sit on for the 10-20min treatment. The needles generally feel like a small 'tap' on the skin which most pets don't notice much. The tips of the needles are rounded so they push apart the tissue rather than cut it like a regular hypodermic needle. When the needle is in the right place a sensation of 'De Qi' may be felt as a dull ache which fades.

Following the sessions, pets may be a little quiet for 24hrs, then perk up. Or they may be initially brighter but settle after a few days.
Who can do acupuncture for pets?
Though human and equine acupuncture has been well established in China for thousands of years, it is only in the last 100 years that other companion animals have been treated. 
Only registered veterinary surgeons with extra study in veterinary acupuncture can perform acupuncture. In Australia, the Australian College of Veterinary Acupuncture (ACVA) runs an IVAS accredited course which is where Dr Nicole got her certification.
Contact Us
To make an appointment, please call 8265 3399, the Tea Tree Gully Veterinary Hospital to see Dr Nicole Taylor for an acupuncture appointment. Alternatively you can book online.
If you have any questions or comments, feel free to use the contact form here.